Career Spotlight: Following CSM family footsteps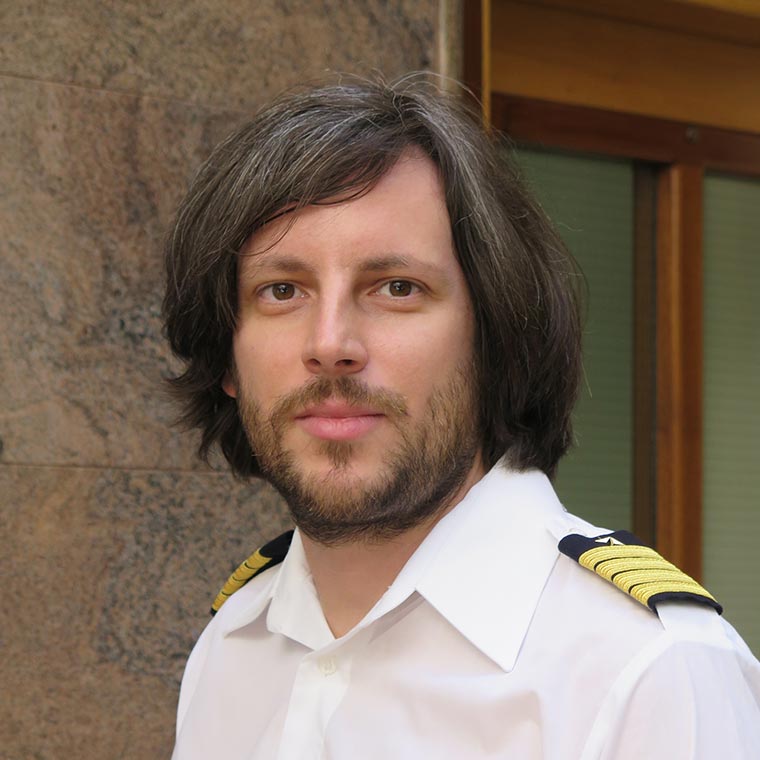 Captain Andrej Barbalic recently visited our Columbia Cyprus office (on 29-30 Sep.) and spoke with Compass about his career so far. Captain Andrej Barbalic was born in Rijeka and grew up with a view of the whole port. Since the age of 6, he has been sailing with his father Captain Slobodan Barbalic who is also a Captain for the Columbia fleet since 1990. He remembers how exciting it was as a child to help with small jobs onboard, when visiting his father during his summer vacation (restrictions were different then). Andrej's father was the first seafarer in his family. Later it was his own choice to become a seaman.
Andrej finished maritime high school "Pomorska Skola Bakar" 1993-1997, then immediately after, joined as a cadet with a Croatian company. After Andrej finished his cadetship, he attended the maritime faculty "Pomorski Fakultet u Rijeci" 2000-2004.
Remembering his first voyage, Andrej said, "My first voyage was onboard an old but good multipurpose carrier in 1997. The voyage was from Mediterranean to west coast of South America and back. There were a lot of jobs for a young cadet at that time and lots of new things which you don't learn in school. I joined together with my schoolmate, and all crew were from Croatia. It was tough but good at the same time."
He joined Columbia as a 3rd Officer in 2005. In an interesting turn of events, Captain Barbalic first went onboard AAL Pusan on her maiden voyage from the shipyard. Now his first vessel he is joining as Captain is once again AAL Pusan!
Speaking about lessons learned from working with international crews: "Quality and the practical knowledge of the crew member is much more important than nationality." The best advice he ever received from his father Captain Slobodan Barbalic was, "Don't quit, see it through the end."