Unexpected visitor at sea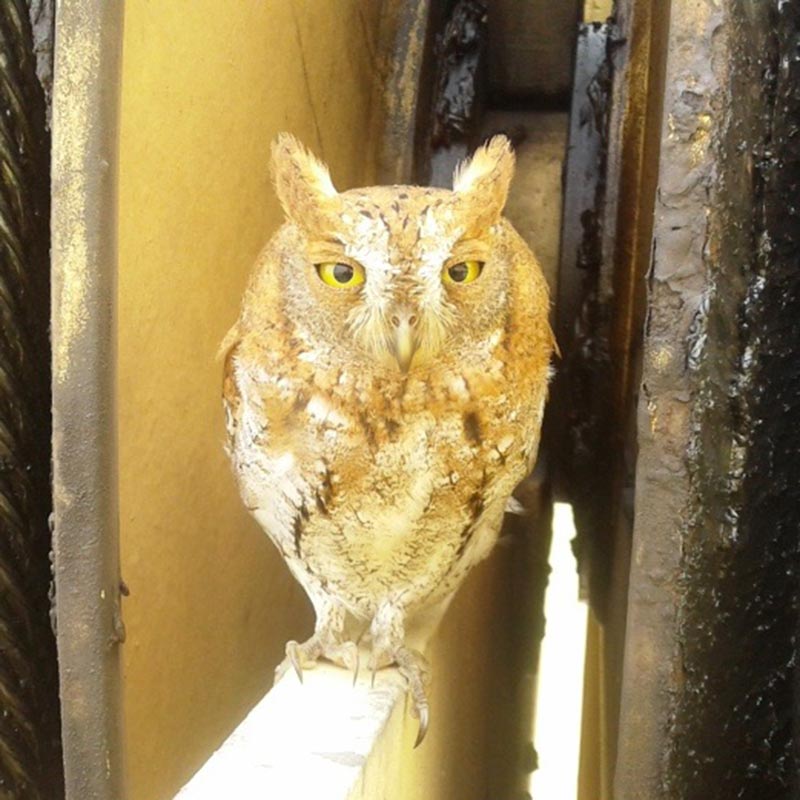 An owl embarked at the port of Sokhna in Egypt and travelled with us via Suez Bay, Red Sea, Indian Ocean, Malaca Strait and left the vessel on Singapore anchorage. Our unexpected visitor stayed onboard for around 15 days.
I left some raw meat in the evening at two different points and the next morning it was gone. It's obvious that the owl was flying around, but only during night time so nobody saw the owl flying or "fishing".
When taking a photo I moved closer, to a distance of about 2 feet and the owl did not react. But it was moving its head in the direction to wherever I was moving. Interestingly, it was also following my hands movements – it probably detected my movements only by air. Otherwise, the owl was unmovable like a monument of Admiral Nelson in Trafalgar Square.
It was nice experience at sea!
Captain J. Knezevic
Training Officer
AAL Kembla